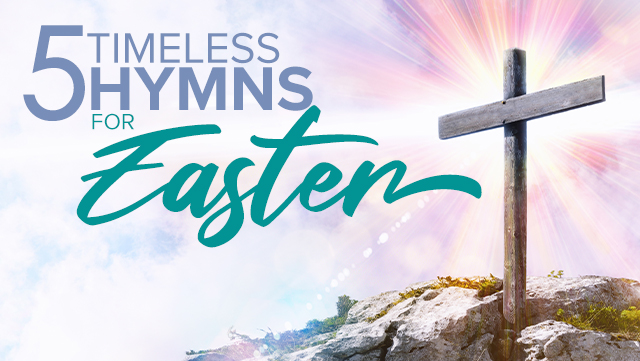 Easter is such an important time of worship and remembrance, and we wanted to share this very special selection of hymns with you that focus on the theme of salvation and the redeeming love of Christ.

These wonderful hymns bring a special touch with a timeless message and melody that will bless your congregation this Easter. Including SATB, 2-part, and instrumental arrangements, and ranging from traditional to light contemporary, there's something here for every church and worship setting.

Beautifully arranged by Paul Ferrin, Terry Winch, John Patrick, Craig Adams, and J. Daniel Smith, these timeless hymns will find their way into the hearts of your choir and congregation alike. Take a few minutes to listen and enjoy.

SATB (MEDIUM DIFFICULTY)
O Sacred Head
Arranged by J. Daniel Smith
This timeless text is given new life with the addition of the Kýrie eléison, Christé eléison, "Lord have mercy, Christ have mercy." For soloist + SATB choir, works well in blended and contemporary worship settings.




SATB (EASY)
Jesus Saves! with Saved, Saved
Jesus Saves! with Saved, Saved (w/ Orchestra)
Arranged by Craig Adams
A contemporary arrangement of two beloved hymns, this hand-clapping medley is a spirited declaration of salvation that comes only through Jesus Christ. [Orchestration available to Unlimited PLUS members.]



SATB (EASY)
Nothing but the Blood
Arranged by John Patrick
Whether sung by choir or praise team, John Patrick's fresh interpretation of this classic hymn of the faith will be a wonderful addition to your worship services. For SATB choir or ensemble, this energetic arrangement would work well in blended and contemporary settings.



2-PART (MEDIUM DIFFICULTY)
Jesus Paid It All
Arranged by Terry Winch
This beautiful and beloved hymn is set in an unexpectedly fresh 2-part vocal arrangement (w/occasional 4-part accents) that works in both traditional and blended worship settings.




INSTRUMENTAL (MEDIUM DIFFICULTY)
Just as I Am w/ Pass Me Not, O Gentle Savior
Arranged by Paul Ferrin
Paul Ferrin delivers a flowing, non-lyrical presentation of two beloved hymns.