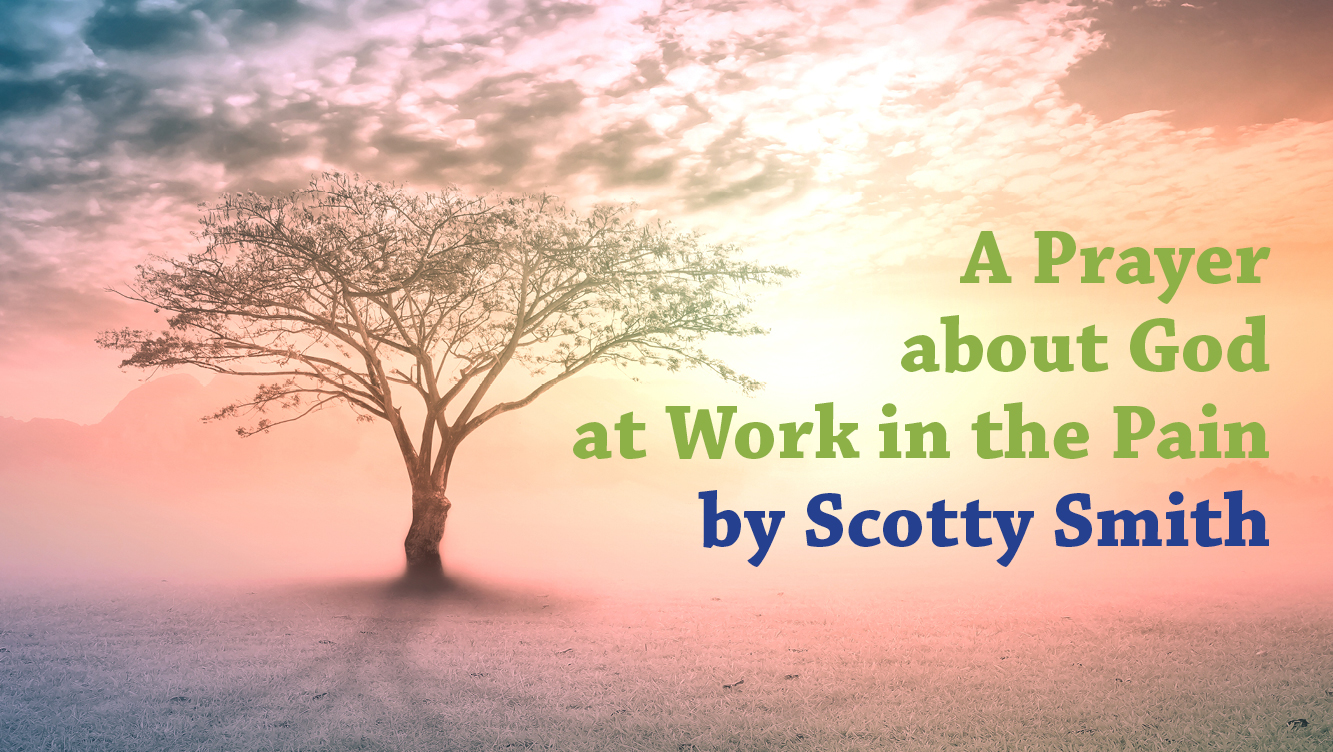 by Scotty Smith
For I know the plans I have for you, declares the Lord, plans for welfare and not for evil, to give you a future and a hope. (Jer. 29:11 NIV)
Heavenly Father, there's simply no other god as merciful, gracious, and engaged as you. Your forbearance is immeasurable; your kindness is inexhaustible; your plans are irrepressible.
When your people received this letter of encouragement from Jeremiah, they were in exile in Babylon. How could they not feel bereft, bewildered, even betrayed by you? Yet we know by your own testimony, Father, that when you lead us into difficult seasons, it's not to punish us but to prosper us. When you send hardships, it's not to bring us harm but to give us hope. When you discipline us, it's not to send us into the "doghouse" of your displeasure but to guarantee our good future.
It's so comforting to remember that you always know exactly what you are doing with your people and everything else in the world. You know the plans you have for us, individually and corporately. There's no happenstance in heaven. You don't make up things as you go along. You're not a God who reacts out of irritation, but one who always acts out of great affection. There are no coincidences, just providences. "Stuff" doesn't just happen; sovereignty is always happening.
Father, this way of thinking would be utter madness if you never sent Jesus—a big-time spitting into the wind; the spin of all spins; delusional at best, demonic at worst. But Jesus is the "yes" to every promise you have made. His life, death, and resurrection are the guarantee of our gospel prosperity, living hope, and glorious future. Apart from Jesus there is only unimaginable hopelessness. Because of Jesus there is joy unspeakable.

So, bring the truth, grace, and power of this gospel into our current situations, into our personal stories of pain, into the brokenness in our local churches, and into the needs of our communities.
Turn our sighs into songs, our cynicism into servanthood, and our grumblings into the rumblings of a coming visitation of the Holy Spirit. We pray in Jesus' triumphant and compassionate name.
Amen.

---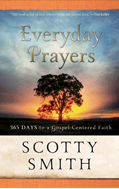 Scotty Smith is founding pastor and pastor emeritus of Christ Community Church (PCA) in Franklin, Tennessee, and currently serves as teacher in residence at West End Community Church in Nashville. He has also planted five daughter churches in the Nashville area. Scotty is an adjunct professor at Covenant Theological Seminary and regularly teaches at Reformed Theological Seminary in Orlando. His popular daily devotional, Everyday Prayers: 365 Days to a Gospel-Centered Faith (Baker Books, 2011), is available through your favorite bookstore or online at Amazon.com. The above excerpt was reprinted by permission of the author.