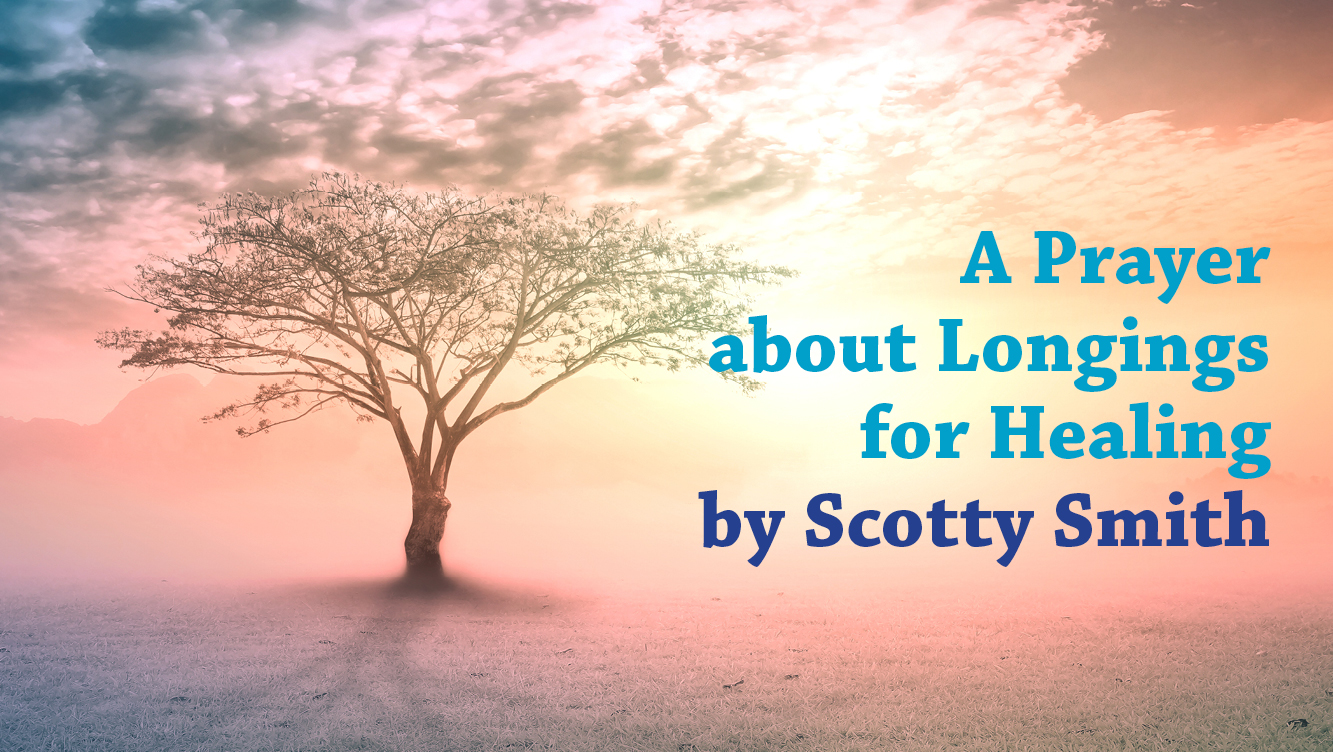 by Scotty Smith

Then the angel showed me the river of the water of life, bright as crystal, flowing from the throne of God and of the Lamb through the middle of the street of the city; also, on either side of the river, the tree of life with its twelve kinds of fruit, yielding its fruit each month. The leaves of the tree were for the healing of the nations. (Rev. 22:1–2 NIV)
Merciful Jesus, I begin today with one clear image and many pronounced longings. The image is John's vision of the New Jerusalem, our future home of perfect health. Because of the tree of Calvary, the tree of life will stand tall in the New Jerusalem, bearing the fruit of your great sacrifice, extending its leaves for our complete healing. Oh, to live, play, and praise in the shade of that tree, where every disease, disintegration, and distress will be gone forever!
My longings are connected to people I love—people in need of all kinds of healing. I pray for marriages of friends to be healed; for the minds of those suffering with mental illness to be healed; for the fabric of our racially torn community to be healed; for the emotions of the demonized to be healed; for friends with stories of abuse, cancer, and heart disease to be healed; indeed, for the nations to be healed . . .
Even as I pray for these things, Jesus, I don't understand—and I don't have to understand—the "already and not yet" of your healing ministry. Why, how, and when you choose to bring a foretaste of perfect health in the present state of our brokenness is up to you. You are the King who does all things well. You don't need our permission to do anything.
But help me avoid two extremes: keep me free from faith formulas that treat healing like an on-demand right and keep me free from a theology that has no expectation of your kingdom breaking in with power and healing. More so than ever, I intensely and deeply long for the day of perfect health. Until that day, help me and our church family to anticipate and extend various dimensions of your healing ministry to one another, to our community, and to the nations. I pray in your holy and healing name. Amen.

---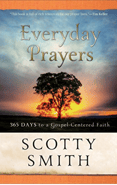 Scotty Smith is founding pastor and pastor emeritus of Christ Community Church (PCA) in Franklin, Tennessee, and currently serves as teacher in residence at West End Community Church in Nashville. He has also planted five daughter churches in the Nashville area. Scotty is an adjunct professor at Covenant Theological Seminary and regularly teaches at Reformed Theological Seminary in Orlando. His popular daily devotional, Everyday Prayers: 365 Days to a Gospel-Centered Faith (Baker Books, 2011), is available through your favorite bookstore or online at Amazon.com. The above excerpt was reprinted by permission of the author.