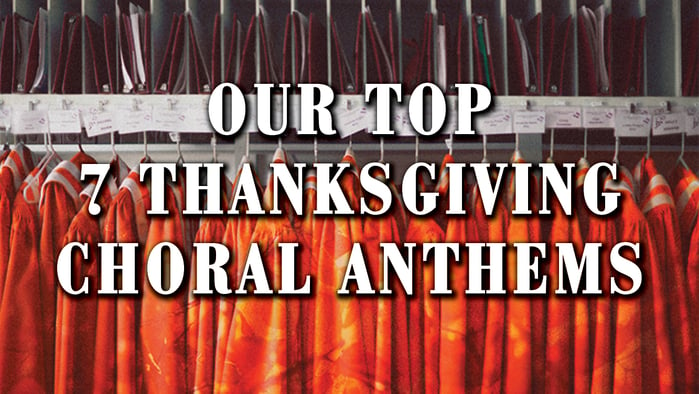 Have you ever considered the text of George Washington's 1789 proclamation for an annual day of national prayer and thanksgiving?
The Colonies had prevailed—almost miraculously—in a conflict with the world's greatest superpower. America's people recognized both the divine providence and grace from which they had benefitted. Her leaders wanted current and future generations to look back with gratitude. So Congress passed a bill establishing Thanksgiving...over the objection of those who worried that it violated the separation of church and state.
Washington authored this remarkable presidential statement designating a day each November "to be devoted by the People of these States to the service of that great and glorious Being, who is the beneficent Author of all the good that was, that is, or that will be."
So every year, American people of all faiths set aside one day to celebrate God's love and provision. And while every day is the perfect day for God's children to say thanks, Thanksgiving is a special opportunity for us to turn our hearts and voices heavenward.
As you prepare your choir and congregation for a season of gratitude, we'd be honored for you to consider using one or more of these favorite Thanksgiving anthems from our vast catalog of songs. Here are our Top 7 Thanksgiving choral anthems (in no particular order). Click on the highlighted text to preview the entire song:
Come Ye Thankful People Come - arr. by Ken Barker: A simple yet regal a cappella arrangement of this Thanksgiving classic (with optional accompaniment track) is fun to learn and sing

—

an opportunity to highlight the vocal giftings of your choir, ensemble or worship team!
We Gather Together - arr. Luke Woodard:

For traditional settings, this well known song has been arranged for the 3-part choir with simple harmonies by Luke Woodard so your choir is ready to sing with one rehearsal.
Give Thanks To The Lord - arr. by Dennis Allen:

Dennis Allen's traditional/light contemporary SATB setting of the Psalmist's lyrics makes an upbeat and inspiring call to worship or choir special.
A Thanksgiving Chorale - arr. by Glenn Wonacott:

Glenn Wonacott's wonderful arrangement of "Come, Ye Thankful People Come" underscored with Bach's "Jesu, Joy of Man's Desiring" is especially appropriate during harvest-themed and Thanksgiving services.
All Praise To You Almighty King - arr. J. Daniel Smith:

Regal and majestic, this traditional SATB anthem gives praise, honor and thanksgiving to the Lord.
We Shall Be Thankful - arr. by Andrew Duncan:

With simple gospel piano accompaniment, this irrepressibly joyous song combines the verses of "Blessed Assurance, Jesus Is Mine" with a new chorus to offer thanksgiving for God's great salvation. A flexible tune, this piece could work well in traditional, blended, and contemporary settings!
Everyone Give Thanks - arr. by Hal Wright:

This contagious, island-flavored worship song for kids and adult choir is only challenging to the extent that the choirs will need to follow the director on their entrances. For traditional and blended settings, fun for Thanksgiving or any time of year!
These Thanksgiving choral anthems and more than 2000 other pieces of music are available for immediate download and unlimited copying for your church music ministry at one low annual price.
Here are some other Discover Worship blog resources on Thanksgiving for your enjoyment: