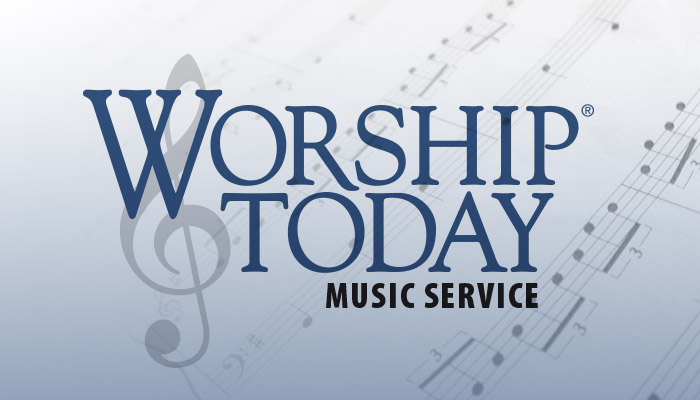 We're glad you asked!
Worship Today was conceived by an entrepreneurial volunteer church choir director who thought there had to be a better way for small churches like his to find great music.
So in 1999, he created Worship Today music service, a subscription program where churches would receive a new music magazine and two CDs with audio demos and tracks ten times a year. The unique selling point was that subscribers could make unlimited copies of the sheet music for their choirs.
Artist/worship leader Regi Stone was hired to help find and produce the music. He and a partner eventually purchased the company from Communication Resources and relocated its headquarters to Nashville. Year after year, Regi and his team continued to add more great church music to the Worship Today catalog.
Many of these songs were published and recorded just for Worship Today, while other songs were leased from outside publishers like LifeWay, Hal Leonard, and Discovery House. Along the way, Regi added RiverSpring Music, a supplementary subscription service for contemporary worship songs, as well as Chancel Music, a sacred imprint.
In 2010, the decision was made to stop manufacturing and shipping the monthly magazine and CDs and transition to a completely online company. This new site, Discover Worship, was launched that October and incorporated the Worship Today, Chancel, and RiverSpring catalogs.
While this seemed like a good idea at the time, the idea of an all-online music service was still fairly novel and many of Worship Today's subscribers weren't as tech savvy as they are today. Likewise, they were in the habit of getting physical CD's to review in their offices and cars. In retrospect, the company admits it could have done a better job getting its current customers to make the leap to the virtual environment.
That's why lots of folks still ask, "What ever happened to Worship Today music service?"
The good news is that the Worship Today, Chancel, and RiverSpring catalogs help comprise more than 2000 selections now available at DiscoverWorship.com!
Just search, preview, download, and print. All for one low annual price.
Subscriptions are based on the size of your church's average attendance. And for just an additional $100/year, members get unlimited access to musicals, orchestrations, and video accompaniment tracks. All this is in addition to downloadable demos, audio tracks, piano/vocal arrangements, chord charts, and media presentation files.
And instead of getting monthly shipments of new music to review, Discover Worship members get an emailed Weekly Update linking them to new music, featured titles, and helpful blogs. The songs are fully previewable and available for instant download and copying (just like Worship Today).
But some things haven't changed. Regi Stone is still our creative director. We're still committed to providing great church music—especially for choirs and worship teams—to small and medium-sized churches. We still think it's possible for save churches money, time, and hassle...and so do our members:
Discover Worship is a great tool for every church—especially smaller churches with limited budgets. In fact, we use it exclusively for all our music! I like the variety, the arrangements, the ease of downloading and copying, and the accompaniment tracks. —Ginny Prunty, Director of Music, Baptist Temple, Parkersburg, WV
This service saves us a tremendous amount of money. I am very impressed with what I get. What I like best is the wide variety of music available and being able to download and make the numbers of copies that I need. It's incredibly economical. —Linda Gebelein, Fair View UMC, Mount Morne, NC
Discover Worship offers us a wide range of music from sacred to contemporary and even children's. The website is user-friendly, but best of all, you can call and get a live person. In today's high tech world, that speaks volumes. Thanks Discover Worship! —Mario Martinez, Williston First Baptist Church, Williston, FL
The piano part is so valuable! Thank you for giving us more than a lead-sheet or a chord chart! — Rhonda Berlin, Summit United Methodist Church, Erie, PA
I don't have to wait on the "club" box to see what's new. Discover Worship has been one of (if not the single best) investment in our worship ministry. I find myself constantly sharing information about Discover Worship with other worship pastors. I am so thankful to have DW in my ministry "tool box." —Wayne Harrell, Worship Pastor, First Baptist Church, Jasper, FL
So if you've wondered where Worship Today music service went, wonder no more. It's now Discover Worship, and it's saving churches more time, money, and hassle than ever!