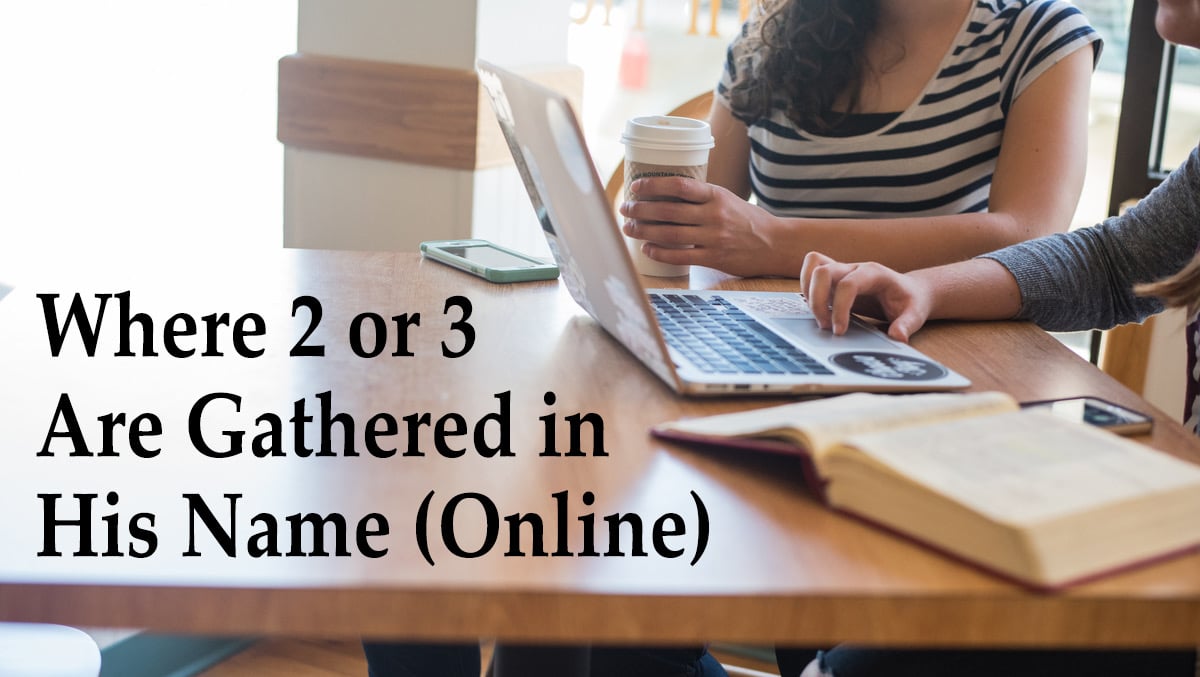 4 Ideas To Effectively Transition Your Worship Service to the Internet
We know things are chaotic for you these days, so please accept these suggestions along with the knowledge that we're praying for you and your congregation during this season:
IDEA # 1
How to Livestream Your Church Service: A Practical Guide
By now most churches in America have found an alternative way to hold services online. If you're still working through the details, this is a terrific article from The Gospel Coalition. Don't worry about creating an Emmy Award-winning experience the first time. Start simply and grow gradually.
IDEA #2
Contact CCLI for a Streaming License
Your Discover Worship membership gives you the right to download and duplicate music and tracks for your local congregation. However, because we don't control the public performance rights of songs we lease from outside publishers, Discover Worship can't grant churches the legal right to record, stream, or broadcast those songs (sorry!). The easiest and most affordable solution is to contact CCLI regarding a blanket streaming license. Like their basic license, the price is tiered to the size of your congregation.
IDEA #3
An Invitation for Our Annual Members
That said, until the national emergency has been lifted, Discover Worship is waiving the necessity of getting a streaming license for the specific titles listed in the following three links. We invite our annual members to incorporate these songs into their online worship service:
30 Instrumental pieces: These familiar piano hymns can be used as introductory music or for prayerful meditation. Simply download the mp3 file and play the song at the appropriate part of the service.
40 Lyric videos: Choose from many videos you can use as "special music" when the theme is appropriate to your sermon. All of these are hosted on YouTube, so you'll want to disable the "autoplay next video" function so that another song doesn't begin when this one ends. Invite your congregation to sing along at home.
30 Choral pieces: You may use the demo versions of these songs for congregational worship or in lieu of a choir special. You may print the lyrics in a downloadable bulletin or use the PowerPoint or lyric assets to project on the screen as you might normally do.
IDEA #4
Tending the Lambs You Can't Touch
Finally, we know that church is more than meeting once a week for a sermon and music. Rather, it's how we continue to be spiritually connected in spite of the social distancing that we must practice in order to remain healthy. Whatever your pastoral responsibilities, the above link is another very short, helpful article from our friends at The Gospel Coalition.
Feel free to add your suggestions in the comments section below, as well as to post them on our Facebook or Twitter feed.
Blessings,
Your Discover Worship Team