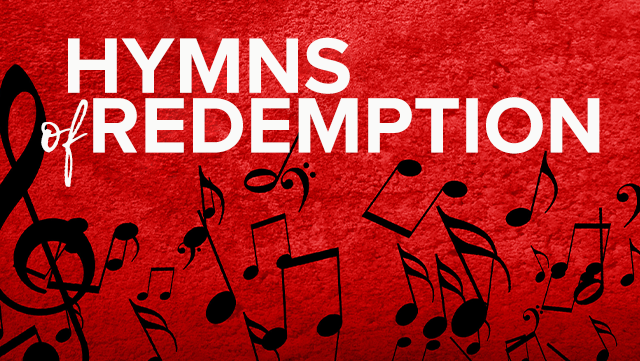 by Jaymey Hardin

In this feature, we'll highlight a short but beautiful list of Hymns of Redemption. These incredible pieces sing of the freedom we have in Christ through the power of His love! Ranging from easy to medium difficulty, these treasured hymns feature arrangements by Dave Williamson, Stan Pethel, Regi Stone, Don Pardoe, Luke Woodard, and Kris Crunk. To learn more, simply click on the links below to preview the sheet music and audio demo. We hope you'll enjoy!

---

SATB (MEDIUM DIFFICULTY)
Nothing but the Blood - Medley
Nothing but the Blood - Medley (w/ orchestra)
Arranged by Dave Williamson
Dave Williamson has arranged this medley of hymns with a fun gospel-shuffle and great full-throated, 4-part vocals. Includes: "Nothing But the Blood," "Are You Washed in the Blood?" and "There Is Power In the Blood." [Full Orchestration available to Unlimited PLUS Members]



SATB (MEDIUM DIFFICULTY)
The Promises of God
The Promises of God (w/ orchestra)
Arranged by Stan Pethel
Based on the classic hymn, "Standing on the Promises," Stan Pethel's arrangement is a more peaceful, reflective expression. Arranged for SATB choir and ideal for traditional settings. [Orchestrations available to Unlimited Plus members]



PRAISE & WORSHIP (MEDIUM DIFFICULTY)
Redeemed
Redeemed (w/ video track)
Arranged by Regi Stone
"Let the redeemed of the Lord say so!" is the cry of this worship ballad from Regi Stone. With an earnest simplicity, this powerful song gives voice to the gratitude that overflows when we consider God's gracious gift of salvation. [Lyric video accomp. track available for Unlimited PLUS Members.]



INSTRUMENTAL (EASY)
Amazing Grace
Arranged by Don Pardoe
Ministering peaceful confidence, Don Pardoe's elegant solo piano arrangement of America's favorite hymn has just a hint of Aaron Copland.





A CAPPELLA (DIFFICULT)
Rock of Ages w/ My Faith Has Found
a Resting Place
Arranged by Luke Woodard
Fusing the lyrics of two hymns with a new melody, this modern a cappella anthem features precision and blend that will bring a moment of holy beauty to any worship service. For a skilled choir or ensemble of your best singers, this piece would work well in traditional or blended services.



2-PART (MEDIUM DIFFICULTY)
Jesus Saves
Arranged by Kris Crunk
Using a Bruce Hornsby-esque piano treatment, this driving two-part children's/youth choir arrangement is great for outreach and evangelistic emphasis.