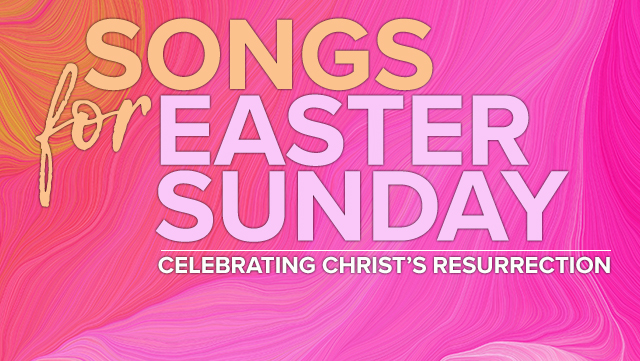 by Jaymey Hardin

In this feature on Songs for Easter Sunday, we'll explore music selections that were specifically chosen for this incredible time of celebration and worship!

Easter Sunday is the most joyful holiday as it represents the fulfillment of prophecies in the Old Testament and the revelation of God's plan of Salvation for all people. As we celebrate the resurrection of Jesus, we celebrate His victory over sin and death! Our hope is in Him, and we rejoice in His promise of salvation. He is alive, He is the risen King!

Spanning a range of genres and ranging from easy to medium difficulty, these selections offer something for everyone. We hope you'll enjoy.

---

SATB (EASY)
Christ the Lord Has Risen Today
with Hallelujah
Arranged by John Patrick
A fresh, upbeat contemporary take on this Easter favorite, with creative harmonies and a new bridge that will work equally well in a blended or contemporary worship service.



SATB (MEDIUM DIFFICULTY)
He Gave a Lifetime
Arranged by Kris Crunk
This ballad, arranged for SATB choir with male soloist, is a contemplative anthem of thanksgiving for the sacrifice Jesus made in leaving heaven's glory behind to take our place.




SATB (MEDIUM DIFFICULTY)
Alive (Choral)
Arranged by Tim Paul
Arranged for contemporary choir and orchestra, this upbeat celebration of the resurrection of Christ makes a wonderful call to worship—especially on Easter Sunday!




INSTRUMENTAL (MEDIUM DIFFICULTY)
Fanfare on Christ the Lord Is Risen Today
Arranged by Don Michael Dicie
This joyful organ fanfare is at home as a solo or could be used to introduce the congregational singing of the hymn.





CHILDREN'S 2-PART UNISON (EASY)
He Lives Again!
Arranged by Kris Crunk
Telling the Easter story from crucifixion to resurrection, this contemporary arrangement uses soloist and unison choir (with occasional harmonies) to proclaim that Jesus lives again!