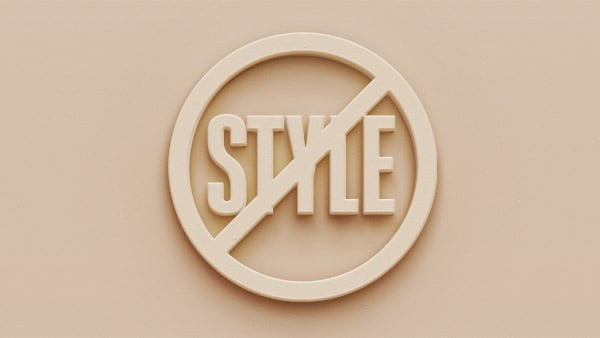 More than years ago I was asked to come on board, in the role of Worship Pastor, for a brand new congregation. This start-up church was to be connected to a local seminary, and in fact was to share the same building. What was fascinating, and exciting, and unique all in one was this: the seminary had purchased its current facility from a church that had changed locations. That meant that the seminary was now in possession of not only the classrooms and offices, but also a sanctuary that housed a pipe organ! In all honesty, I think this was the first "new-start" congregation that I knew of that actually had, and intended to use, a pipe organ.
The congregation had been organized and the church launched about 8 months before I was contacted. As we talked about what my coming on board might look like, several things emerged. To many of us, the most prominent of them was this: worship style would be a non-issue. We were committed to doing our very best to dodge anything that might hint of a "worship war," yet we were also committed to utilizing the best resources we could find from a variety of traditions, encompassing the old and the new; the ancient and the modern. We determined that the concept and the context of a worship service was to take precedence over the particular vehicle we used to get us through. Just as the pastor was committed to preaching "the whole counsel of God," we would embrace the full resources and expressions of the Church.
We decided that we would incorporate the pipe organ, and we'd form a band. We'd utilize the pipe organ where it's used best: classic hymns and certain anthems. We'd also utilize the band to accompany modern worship songs for the congregation, and to accompany the choir and soloists. What we decided to do was use an instrument, or group of instruments, in the way that was appropriate for the song. We'd be giving thought to how we would best get from Point A in the service to Point B or Point C. Context and concept would be what drove us, not a quota of a certain number of classic hymns or a certain number of modern worship songs. What were we aiming to say? The answer to that would encourage us to dig out the best way to say it.
In this way, we found out that our people could follow just about any style if they could follow the theme. We discovered that it really was possible to sing "Holy, Holy, Holy! Lord God Almighty" with the pipe organ cranking (and the windows rattling!), and then follow it with Chris Tomlin's "Holy Is the Lord", accompanied by the band, and everyone got it. Or we could introduce "Revelation Song" in this context and everyone understood why we were singing that song. And since we were convinced that corporate worship is more than just the songs we sing, we could include a scripture reading from Isaiah 6 or Revelation 4 to go along with this, and there we'd have a complete worship package that encompasses the ages. We've learned that we need the fresh expression that new songs bring, while we still embrace the theological richness of our classic hymns. And style has remained a non-issue.
Along the way, we've rediscovered the beauty of some hymn texts that had been overlooked or forgotten. But in the interest of presenting and clearly communicating a theme or a concept, we've often set these unfamiliar words to a more familiar tune, or we've re-packaged them in a way so that they feel updated when accompanied by the band. Since those who helped found this congregation came from a variety of worship traditions themselves, we intentionally sought ways to incorporate historic affirmations of faith and meaningful prayers from scripture into the flow and context of particular services. Again, concept and the overall picture were, and have continued to be, our aim.
Forming a choir was to be another component in defining how we would worship, and I jumped at the chance to start from scratch. A couple of things helped define what this choir would look like and be about. First, we recognized that we were a small congregation, as most new churches are. Secondly, we acknowledged that there would, no doubt, be various concerns and struggles even among a small group. And we were convinced that if the choir was truly to be a ministering, worship-leading, serious-about-their-task group, the last thing the congregation needed to see was the tops of their heads. So, we decided that we'd sing each week from memory. (OK, I decided that, but they eagerly went along … sorta.) True, we lost a few potential members but the payoff has been enormous. Every now and then when we do sing something that requires us to carry printed music, someone inevitably says, "This feels like a sacrilege!" Since we sometimes sing to God on behalf of the people, or we sing to the people the words and truths of God, it's important to us that visual communication takes place. The choir's repertoire, like the other components of worship, is as stylistically varied as you can imagine.
We also determined early on that congregational members would have a vital role in leading or assisting in all the various elements of worship. While we understand and honor the fact that some worship traditions have specific guidelines as to those who lead and participate in worship, we've found a richness in asking congregational members of all ages to read scripture or to voice a season of prayer. There's a certain "drama" to worship, and simply asking someone to read a portion of scripture before a song is sung – or for that matter, actually taking a role in a dramatic sketch – greatly enhances not only the impact of the message, but the participation of the congregation.
We have a saying, a mantra, among our worship ministry participants: It's just worth it! It's not always easy digging out and designing a worship experience that incorporates many traditions for the sake of the main message; it's just worth it! It's not always easy showing up for these services, especially if you're a "volunteer" and you don't particularly feel like it this week; it's just worth it! It's not always easy "preferring one another" for the greater cause of proclaiming the mighty, saving works of God to a world that's desperately looking for answers and frantically seeking the truth.
But again, it's just worth it!
---
--For more helpful articles about blended worship services and the issue of musical style, check out www.discoverworship.com and these articles: