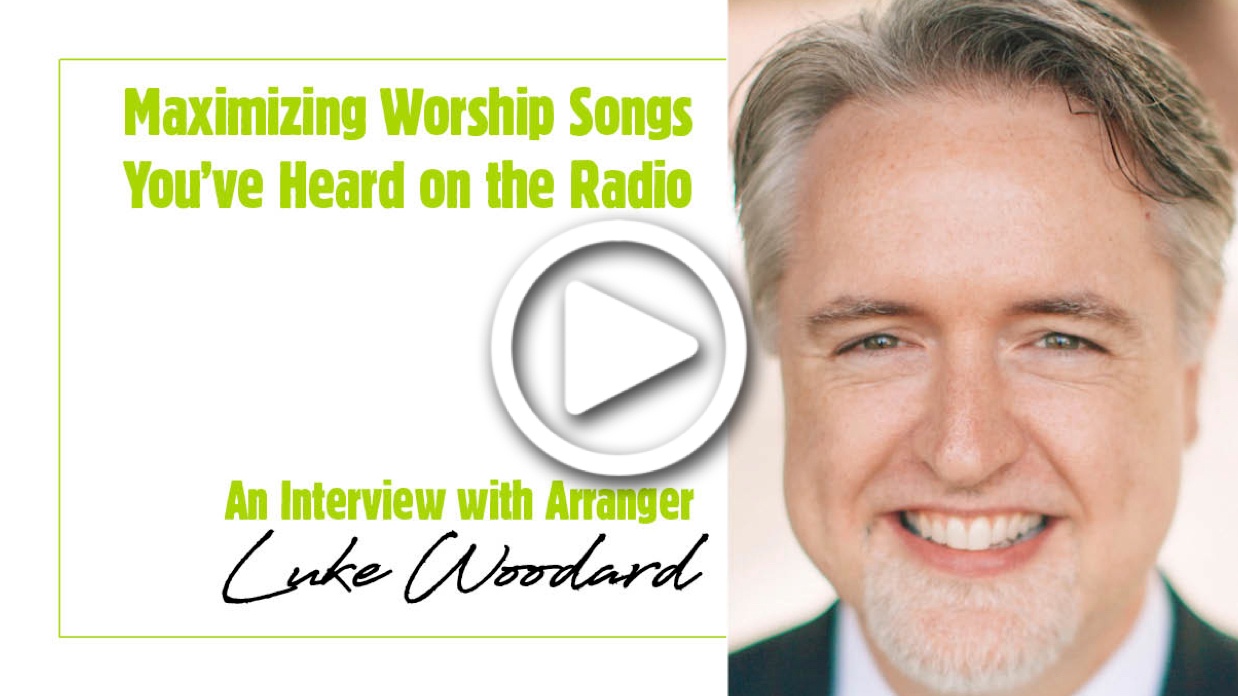 The Christian music industry is currently creating a steady stream of new songs written specifically for congregational use. The quality of these songs varies from forgettable to excellent, but the production values of the recordings are consistently high. Many of the top songs on Christian radio are also worship songs we might sing in church. It's a good season for church music!
But this overlap can put undue pressure on local churches to "live up" to the recordings. If people listen to the studio band and auto-tuned vocalist flawlessly play the song on the radio, they may have expectations when their church attempts the same song.
Chances are you don't have many studio players in your church. And the musicians you do have may not play the "right" instruments. Most worship songs are guitar-driven tracks with big drums. How do you approach the same song with piano, organ, a bass guitar and a saxophone?
Two words of advice:
First, don't try to imitate the recording. Some are tempted to bench better musicians because they don't play the "right" instruments and recruit inexperienced drummers or guitarists. Resist this impulse. Buy the charts and creatively use your musicians to present the song. Don't email your players the mp3 and ask them to "play it like this." Put the music in front of them –– the notes and the chords –– and guide them. Explore ways that your instruments can effectively perform the song. Focus on simple execution of chords and feel. Have the organ wait until the chorus to come in. When in doubt, keep it simple! A good song will stand on its own without elaborate accompaniment.



Secondly, listen to the recording for a hook you can use. Many times the electric guitar might have an interesting figure in the intro. Have your saxophone or flute or violin play the same line. Stay away from complex solos and listen for those simple, catchy lines that you can incorporate into your instrumentation. Again, keep it simple!
Don't feel pressured by the slick production of the latest worship record. Attempts to match the radio version will probably result in clunky imitations. Use the musicians you have, keep the arrangement simple, lift out that one great hook from the recording and translate it into your instrumentation. Make the song your own.
---
--For more helpful articles about blended worship services and the issue of musical style, check out www.discoverworship.com and these articles: