by Vince Wilcox
It's been several months since the pandemic closed down large public gatherings. A few churches defied the local authorities and stayed open. Many are still doing online services. Some are starting to open their doors on a limited basis. There's really no "one size fits all" strategy since every community is different.
Here's the Centers for Disease Control map of reported cases (as of 6/15/20):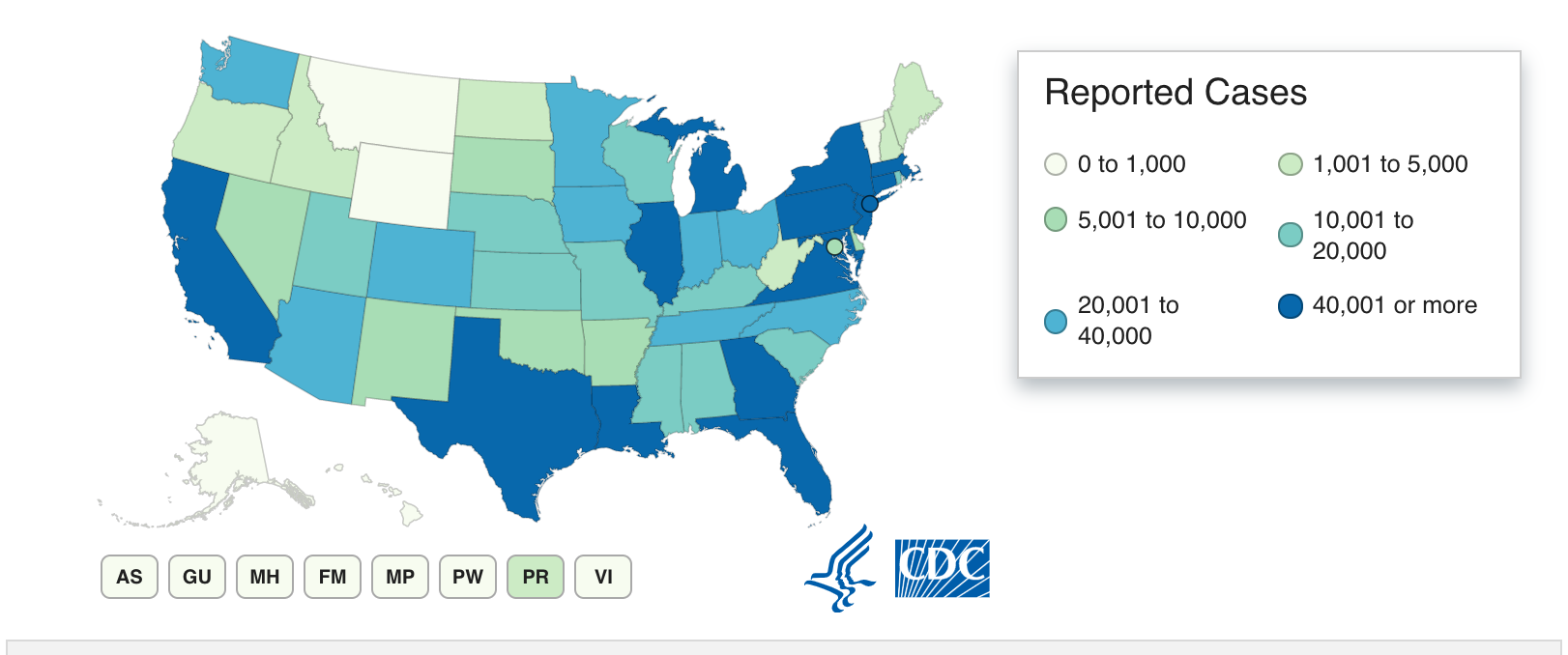 Medical experts are confident that social distancing "flattens the curve," but we're not quite sure how quickly we can reopen and still protect the most vulnerable among us. Here's a recent CDC graph of new cases per day (as of 6/15/20):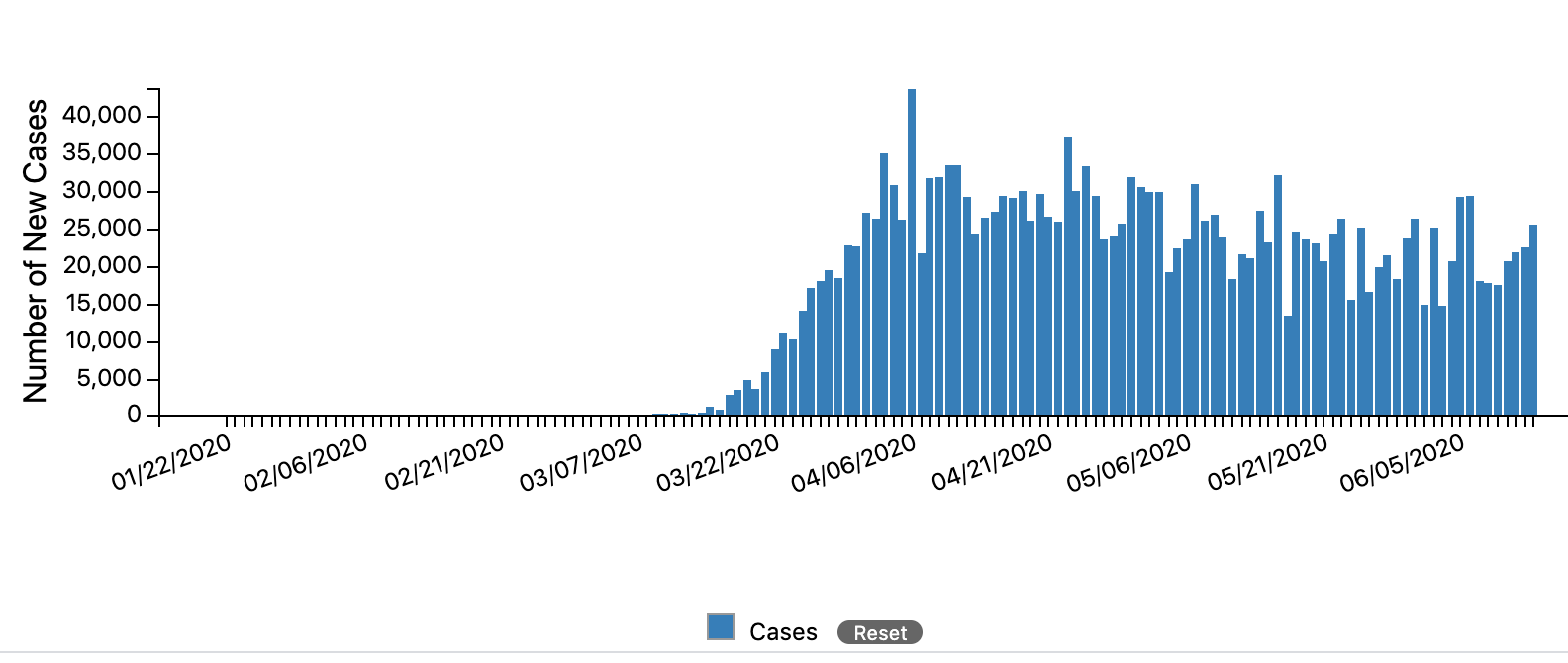 As of the day of this writing (6/15/20), the United States has experienced over two million confirmed COVID-19 infections and 115,000 deaths. Yesterday alone, almost 25,000 new cases and 650 new deaths were reported.
According to the World Health Organization, global cases now total 7.8 million and deaths at 431,000. The mortality rate in the U.S. is currently about 5.5% of those who are infected. By looking at the above graph, you'll notice a modest overall downward trend infections (and therefore hospitalization and deaths), but recent upward spikes are a matter of real concern. According to the WHO, the U.S. currently accounts for about 27% of the world's confirmed cases and deaths (but these figures only reflect what other countries actually report). You can check your own state and county's statistics at cdc.gov.

The reason I rehearse all these statistics is to underscore the fact that—while there's a lot of COVID-19 fatigue and frustration—we are far from being back to any kind of normal.
Just because all of us want to be done with the pandemic doesn't mean it's done with us.
We continue to be in a season of transition. As such, Discover Worship wants to encourage you to "think big about going small." Specifically:
Consider limiting in-person attendance. Even though our particular state (Tennessee) is initially suggesting a 50% occupancy rate for churches, our congregation is starting at 30% to make sure we can provide enough space for social distancing.
Shorten multiple Sunday services to afford more time between for parishioners to be temperature-checked at the door and to be seated in pre-reserved seats.
Continue to offer your services online for those who are unwilling or unable to attend in person. For more about this, see our blog, Where 2 or 3 Are Gathered in His Name (Online).
If you haven't already, consider using a small musical and vocal ensemble rather than your full choir. Whatever your congregation's musical style, a small worship team can still lead your congregation in a big way. Here are a handful of other blogs that might be helpful:
Most of all, let's continue to pray for those who are sick, those who are bereaved, those who are caregivers and first responders, and those who minister to the spiritual needs of the community.
We'll continue to pray for you.